Have you heard? Shannon West, Stampin' Up!'s training manager, is bringing birthdays back with her own #imbringingbirthdaysback movement. Read her story on the Stampin' Up! blog.
I'm a fan and you can join the movement too! Offer to send your friends, family, neighbors, coworkers, etc., handmade birthday cards and "tag" them with the #imbringingbirthdaysback stamp (sold out and available to order again on Monday, March 7 at 12:00 AM MT)! Together, we can bring birthdays back!  Watch a video here, where Shannon shares her story on Good Things Utah.
NOTE:  This stamp sold out quickly. Be ready to order when it's available to purchase again on Monday, March 7 at 12:00 AM MT!  I love this stamp and concept!
To keep the creative party wheels turning, here are 10 birthday favorites from my past Stampin' Pretty posts: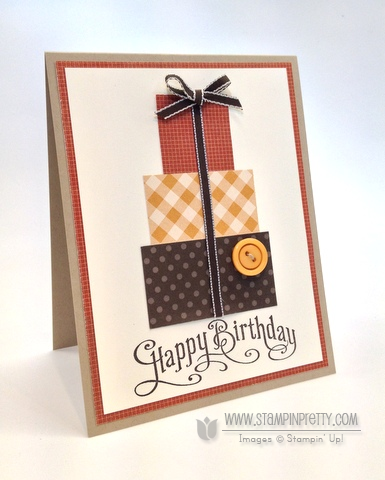 I love hearing from you!  Please leave me your questions or comments below.


If you enjoyed this post, please be sure to . . .