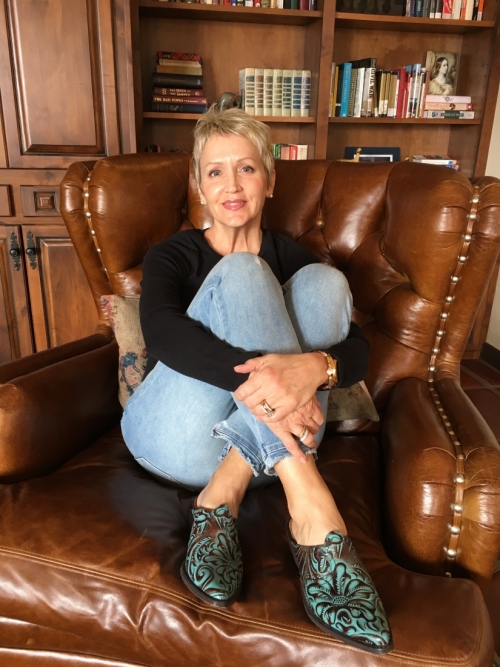 My Customer Commitment: My blog and Stampin' Up! business are dedicated to sharing everything I know and continue to learn about the craft of stamping and card making. I'm committed to making the on-line shopping experience personalized and do my best to provide the latest information on new Stampin' Up! products, techniques and promotions.
My Stampin' Pretty Pals:  I'm so fortunate to be known as the "Fearless Leader" to the Stampin' Pretty Pals Virtual Community, an enthusiastic, friendly group of hobby and business demonstrators from across the U.S.  I offer a resourceful, virtual environment where members can participate in our community at any level–even "quietly lurk" if they prefer.  As part of the Stampin' Up! family, members enjoy demonstrator discounts and benefits, too.  Join by purchasing the Stampin' Up! $99 Starter Kit.
Background: I lived in Madison, WI until 2009.  At that time, my family and I moved to Tucson, AZ to enjoy a little more sunshine. My husband, Scott, and I have been married since 1989 and we have one daughter, Caroline, who recently completed her Master's Degree in History at the University of Cambridge, England.  She is teaching middle and high school history in Tempe, AZ.
I have been a successful small business owner (previously real estate) since 1993. I decided to take a "breather" and pick up a "hobby" in 2005. After my first Stampin' Up! party, I was hooked on paper crafting–my first and still ONLY craft. I joined Stampin' Up! as a demonstrator in 2007 and my Stampin' Pretty business and blog evolved from there.
STAMPIN' UP! COMPANY ACHIEVEMENTS (U.S.):
#1 Demonstrator Globally 2019
#1 Demonstrator United States  2019
Top 10 Demonstrator Globally and in U.S. 2016, 2017, 2018, 2019 
$1 Million in Sales Milestone (Sept. 2016).  14th demonstrator to reach this milestone since Stampin' Up! began in 1988.
Title:  Platinum Elite, the highest title Stampin' Up! offers.
Stampin' Up! #1 Rising Star 2009 
Interests: When not playing with paper, stamps and ink, I love to read great fiction (the English major in me), watch independent films and walk daily (nature is one of my greatest inspirations).
Thank you for the phenomenal example of positivity and leadership you provide to all Pals – Diane L.
Choosing you as my upline and becoming a part of your wonderful Pals community was one of the best choices I made – Debbie
I am blessed and fortunate to be part of this group and have the Leader of Leaders! – Susan L.
You are a very talented, hard working, motivated and customer caring demonstrator. – Carol
I am so thankful I listened to you Mary and became a hobby demonstrator – Cindy
Thank you for your generosity & encouragement.  You have such a wonderful Pals community! – Doreen B.