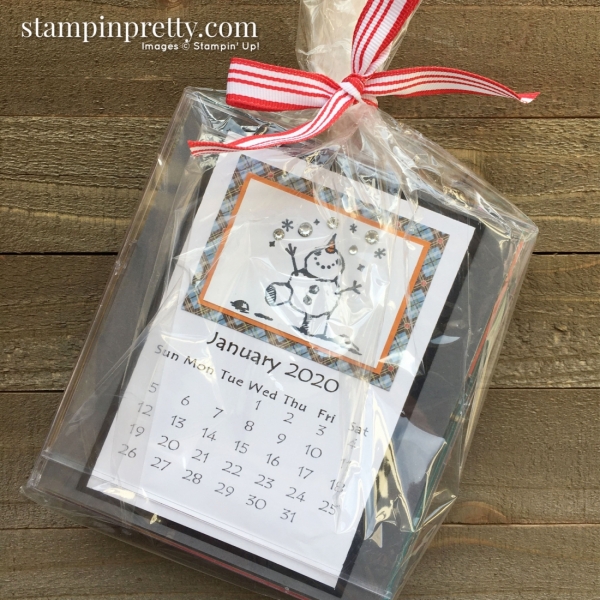 Happy New Year!  Each year, my paper crafting friend, Linda White, sends me a handcrafted desk calendar.  I'm proud to share Linda's 2020 CD holder calendar today! Thank you, Linda, for allowing me to showcase your creative genius! 
The calendar sits in a plastic CD case like an easel.
WHERE TO FIND THE CALENDARS!  Linda purchases her pre-printed calendars from eBay seller, Painter410 – you can find Painter410 by clicking here.  She buys the CD cases in bulk from calendarcase.com but they are often available on Etsy and Amazon.  They are usually called calendar case jewel CD holders.
FREE PDF TUTORIAL & SUPPLY LIST!  The PDF for Linda's calendar can be downloaded by clicking the graphic below.  It contains a list of ALL the supplies and many details used for each month.  

Do you have a favorite month from Linda's calendar?  Please share it with a comment HERE.
Each base color is listed.  The base piece of card stock measures 4 3/4 x 5 1/2.  Each calendar measures 3 1/2 x 5 and is matted on a 3 3/4 x 5 1/4 piece Basic Black card stock.  Many products are retired but can easily be substituted if you don't have them.  I have included links to past calendars at the end of this post for even more inspiration!
JANUARY
Base Color Card Stock:  Basic Gray
Stamp Set: Snowman Season 
FEBRUARY
Base Color Card Stock: Bermuda Bay
Stamp Set: Bear Hugs (retired)
MARCH
Base Color Card Stock: Pear Pizzazz
Stamp Set: Lucky Shamrock (retired)
APRIL
Base Color Card Stock: Melon Mambo
Stamp Set: Eggstra Spectacular (retired)
MAY
Base Color Card Stock: Calypso Coral
Stamp Set: Button Buddies (retired)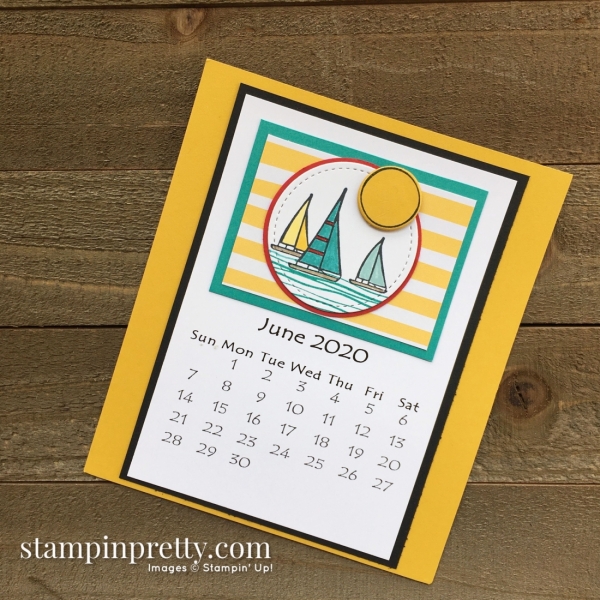 JUNE
Base Color Card Stock: Crushed Curry
Stamp Set: Lilypad Lake 151272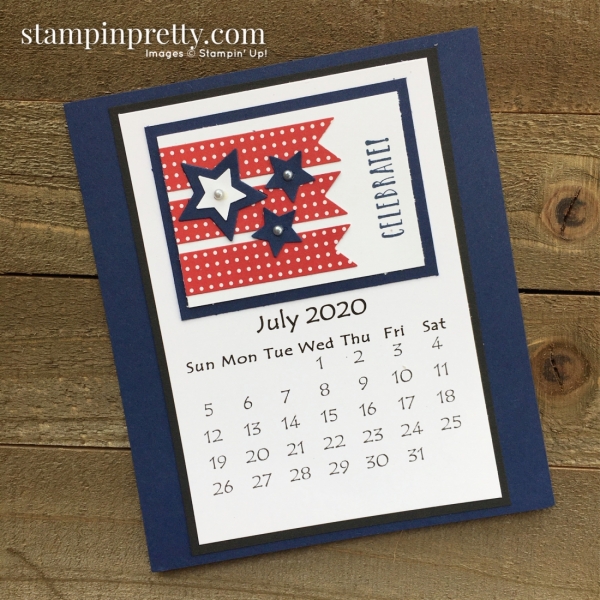 JULY
Base Color Card Stock: Night of Navy
Stamp Set: Celebration Time (retired)
AUGUST
Base Color Card Stock: Real Red
Stamp Set: Harvest Hellos 
SEPTEMBER
Base Color Card Stock: Old Olive
Stamp Set: Daisy Delight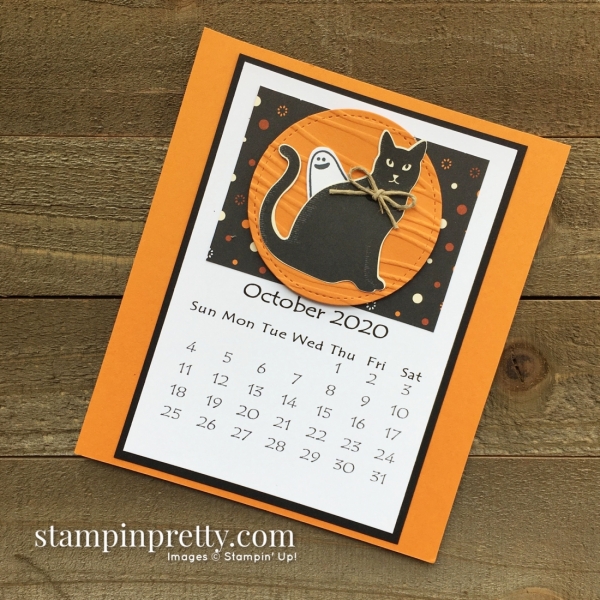 OCTOBER
Base Color Card Stock: Pumpkin Pie
Stamp Set: Spooky Bingo Bits (retired)
NOVEMBER
Base Color Card Stock: So Saffron
Stamp Set: Acorny Thank You (retired)
DECEMBER
Base Color Card Stock: Garden Green
Stamp Set: Signs of Santa (retired)
PREVIOUS ANNUAL DESK CALENDARS SHARED BY LINDA
NEW JANUARY Host Code! SAVE IT!
Don't forget to add my January Host Code (EWG7QZA4) to all orders placed through me between $50 and $149 to qualify for my Tulip Rewards program. Get the scoop on Tulip Rewards and how you can earn a $50 shopping spree when you shop with me.
I love hearing from you!  Please leave me your questions or comments below.


If you enjoyed this post, please be sure to . . .