It's Sunday and I have my weekly round up of Pals Paper Crafting Picks of the week.  There are 15 WOW! paper crafting ideas to share that use Stampin' Up! products.  They were created by the talented members of my Stampin' Pretty Pals Virtual Community!
Stesha Bloodhart – blog details
Kim Jolley – blog details
Angela Curry – blog details
Chery McAskill – blog details
Jackie Diediker – blog details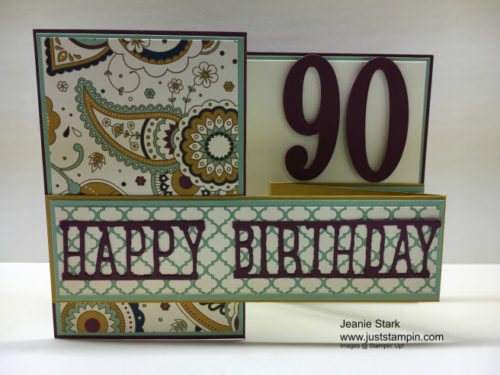 Jeanie Stark – blog details
Jennifer Michalski – blog details
Karen Hallam – blog details
Lori Pinto – blog details
Pamela Sadler – blog details
Peggy Noe – blog details
Sara Hicks Stuart – blog details
Staci Rivera – blog details
Wendy Klein – blog details
Windy Ellard – blog details
SAVE FOR LATER!  Be sure to hover and pin your favorite ideas to Pinterest and please don't hesitate to leave your questions or comments HERE.  Your feedback means so much to this creative bunch!  If you are viewing this post by email, you'll need to click the title of the post to access my blog.  You can hover and pin photos once you arrive at my blog.  A blog or Pinterest link (if available) is listed for more details on the projects.
ENDS TOMORROW!  The Stampin' Up! On-Line Extravaganza Sale with up to 40% off on select items ENDS TOMORROW, November 28.  It's the perfect time to stock up on holiday gifts for family and friends as well as boost and freshen your personal paper crafting stash!  SEE EVERYTHING ON SALE HERE.
FINAL 24-HOUR FLASH SALE.  NOV. 28 ONLY!
I love hearing from you!  Please leave me your questions or comments below.


If you enjoyed this post, please be sure to . . .