View the Stampin' Up! marbling technique video by clicking above.
Take a look at a the marbling technique in the Stampin' Up! video demonstration above.  If this technique is new for you – you'll love it.  If you haven't used the marbling technique in awhile, this will remind you of the beautiful backgrounds you can create by swirling together shaving cream and drops of ink from Stampin' Up! ink refills.
Here are Stampin' Up! products mentioned in the video!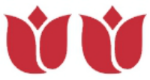 TODAY (3/31) IS THE LAST DAY of Sale-A-Bration and these special offers!
MY DOUBLE TULIP DAYS ARE BACK!  TODAY IS THE LAST DAY (3/31)!  A Stampin' Pretty Exclusive Offer!  Earn FREE stamps from me twice as fast!  For every $50 you spend (before shipping and tax) with an on-line order through me, you'll earn TWO tulips instead of one. Reach 10 tulips within one year and redeem for a FREE stamp set from me valued to $25.  I cover shipping and tax, too.  Learn more here about my Tulip Rewards FREE stamp program.
SALE-A-BRATION ENDS MARCH 31!  Earn a FREE gift with every $50 you spend before shipping and tax. See available Sale-A-Bration gifts here (while supplies last)!
PAPER PUMPKIN SALE & FREE GIFTS!  Purchase a 3 Month Pre-Paid Paper Pumpkin Subscription (Item #137859, now $55, includes shipping) by March 31 and earn a FREE Sale-A-Bration gift. Activate your subscription by April 10, and get Stampin' Up! CEO Sara Douglass's personally designed April Paper Pumpkin Kit with a FREE gift inside.  Watch this video for a few more hints.   Get the whole scoop!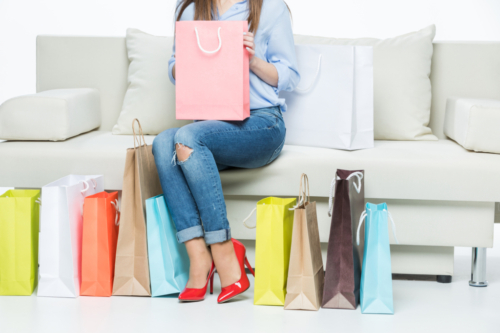 FINAL HOURS!!!  SHOP FOR STAMPIN' UP! AT 20% OFF & GET TWO FREE STAMP SETS!  Passionate about paper, stamps and ink and would love to shop for Stampin' Up! products at a discount?  How about private access to oodles of paper crafting inspiration & ideas?  Purchase the Stampin' Up! $99 Starter kit through me HERE and you'll join Stampin' Up! (20 – 25% discount, order new products early, uber cool resources) and become a member of my Stampin' Pretty Pals Virtual Community (prizes, ideas, fun, friendship, private stamping groups). I welcome hobbyists!  No catch!  No risk!  Pressure-free!  Your demonstrator status will remain active at a minimum through July 31!   Order your $99 starter kit here!
PURCHASE THE $99 KIT AND JOIN BY TONIGHT (3/31) AT 11:50 p.m. Mountain AND ADD TWO FREE STAMP SETS OF YOUR CHOICE (ANY PRICE) FROM THE OCCASIONS OR ANNUAL CATALOGS AS A BONUS! 
BYE BYE 2015-2017 IN COLORS.  Starting April 10 (please note the change in date for the release of the retiring products list), Cucumber Crush, Delightful Dijon, Watermelon Wonder, Mint Macaron and Tip Top Taupe will go on the Stampin' Up! Retiring Products List (watch my Stampin' Pretty Blog for further details).  The inks, paper and embellishments in these colors will sell out quickly so please order your favorites NOW while they are in stock!  Learn more.
MY MONTHLY GIVEAWAY & HOST CODE REMINDER:  WOWZA!  I'm giving away the Handheld 1/8" Circle Punch this month with qualifying orders placed through me! Include the host code below if your product order (before shipping and tax) is $75 to $150.  Product orders of $150 or more automatically qualify for the punch and should NOT include the host code.  My host code and this punch offer end March 31!  Punches will arrive in mid-April, separate from your order. Here are tips on how to use my host code.
I love hearing from you!  Please leave me your questions or comments below.


If you enjoyed this post, please be sure to . . .