After our fun conversation in the comments section on yesterday's card, I decided to create a card using Stampin' Up! No Bones About It stamp set for a friend's 71st birthday (a good enough friend that would enjoy the gentle ribbing).  Dinosaurs clearly aren't just for little ones.
Fortunately, the recipient has a good sense of humor and this sentiment (Stampin' Up! Age Awareness stamp set) will give him a chuckle.
The sassy black and white paper for the card and envelope liner is from Everyday Chic Designer Series Paper.
 JOIN MY FUN STAMPIN' COMMUNITY AND GET A GREAT DISCOUNT!
I WELCOME hobby stampers!  Take your passion for stamping and Stampin' Up! products to a new level when you purchase the $99 Starter Kit and join Stampin' Up! thru me HERE.  Plus you'll earn access to my private Stampin' Pretty Pals Virtual Community.   Choose up to $125 in products (that's $26 in free products) and the starter kit ships free for another 10% savings.
JOIN BY JUNE 30 AND GET 2 FREE STAMP SETS!
I can't thank you enough for all you do for me and the other members of your group . . . I'm proud to say I'm a Pal.  Patti C.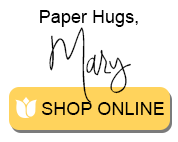 EVERYTHING YOU NEED to create today's card.  Click on Stampin' Up! products images below for more details and easy, on-line shopping.