What goes where in a craft studio?  I spent yesterday morning organizing my order of new supplies from the Stampin' Up! Annual Catalog (watch my video "reveal" of products HERE).  The beauty of having an organized studio is that there's a spot for everything.  It makes the process of putting things away fun rather than overwhelming and creative time is more efficient.  Today's video from Stamp-n-Storage offers suggestions to help you figure out how to use your space and even includes a few tips from me and peeks of My Stampin' Studio.
Stamp-n-Storage video above.  Click to play.
I realize not everyone has the time, space or budget for this level of a makeover, especially built-in cabinets.  However, many of the Stamp-n-Storage products and ideas can be adapted to a closet (that's how I started) or shelf and make a world of difference for your paper, stamp and ink organization.  Here's a video with my favorite ways to store 8.5 x 11 and 12 x 12 paper using Stamp-n-Storage!
If you want to explore the Stamp-n-Storage on-line store and learn more, here's my affiliate link.*
Here are the first four Crafted Spaces Stamp-n-Storage video episodes in case you missed or want to re-watch!  Click on each image to play!
EPISODE 1

EPISODE 2

EPISODE 3

EPISODE 4


GET THE MOST PRODUCT FOR YOUR MONEY NOW!  Purchase the kit (plus include your two free stamp sets) and and join thru me HERE.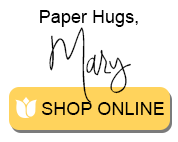 *Disclosure of Material Connection: I have an "affiliate link" with Stamp-n-Storage, craft storage solutions. This means if you click on the link and purchase the item, I will receive an affiliate commission. Regardless, I only recommend products or services I use personally and believe will add value to my readers. I am disclosing this in accordance with the Federal Trade Commission's 16 CFR, Part 255: "Guides Concerning the Use of Endorsements and Testimonials in Advertising."