It's time to reveal My Favorite Things from the Stampin' Up!2022 Mini Holiday Catalog and Sale-a-Bration Promotion.
This list includes what I believe will be popular and versatile additions (excellent "paper crafting mileage") to your paper crafting essentials. I'm confident these products will be a delight to use and spark your creative spirit.
THESE PRODUCTS ARE AVAILABLE NOW! Shopping links for all my favorite things are located at the end of this post.
I LOVE HEARING FROM YOU! What are your favorite new products in this fabulous catalog? Please leave me a comment HERE.
The July – December Mini Catalog runs from July 1, 2022 – January 4, 2023.
2022 Holiday Catalog – Click to view the new catalog on-line!
SCOOP UP NEW PRODUCTS NOW! Click here to shop online!
NEED A COPIES OF CURRENT CATALOGS & PLAN TO ORDER THRU ME? Click here for details on how you can get one!
CURRENT STAMPIN' PRETTY CUSTOMERS automatically get both the annual and mini catalogs sent to them as a thank you for their business support! Your new holiday catalog and sale-a-bration promotion catalog were ordered and should have arrived by now. If you have not received yours yet, please let me know by filling out this form here.
---
NEED A WISH LIST? Download my FREE wish list to jot down all your favorites as you stroll through the catalog here.
EASY TO START WITH SUITES! Stampin' Up! offers carefully styled product collections for every occasion. Each suite includes stamps, tools, paper, and embellishments to help you create the perfect, coordinated look for your projects in color palettes you'll love. You can select individual products or purchase the full collection—either way, suites make it easy to create for all life's special moments.
MY FAVORITE FEATURE: Traditional Christmas holiday design at it's best!
MY FAVORITE FEATURE: Love this fresh take on the holidays. It "glows" with creativity.
---
WHY BUY BUNDLES? The brilliance of Stampin' Up! bundles is that they pair stamp images with dies or punches for plenty of crisp coordination! The icing on the cake is that you'll save 10% when you purchase Stampin' Up! bundles. Discover more Stampin' Up! 10% off ANNUAL Catalog bundles here.
HOT TIP: Head to the back of the new catalog for an easy way to see ALL 31 of the new Stampin' Up! bundles. There are 4 PUNCH BUNDLES and 27 DIE BUNDLES (pgs 72-79). They range in price from $34.00 – $55.75.
MY FAVORITE FEATURE: I adore the modern appeal and the way the outline shapes can be layered or frame a sentiment.
MY FAVORITE FEATURE: Love the elegant art of negative and positive space. Classy font!
MY FAVORITE FEATURE: Build a scene for the holidays, new home, welcome to the neighborhood and more!
MY FAVORITE FEATURE: Yummy mix of texture and shape. Versatility for year round use.
MY FAVORITE FEATURE: The silhouettes really pop against bold colors. I especially love the spooky frame and coordinating background. See the card I created and shared here.
MY FAVORITE FEATURE: Darling tags for such a wide variety or occasions. Imagine the tags with just a touch of linen thread and a sentiment. Perfection!
---
STAMPIN' UP! MANUFACTURES TWO TYPES OF STAMPS! PHOTOPOLYMER AND CLING!
WHAT ARE PHOTOPOLYMER STAMPS? Photopolymer stamps from Stampin' Up!
* Are clear stamps that make image placement easy.
* Have just enough give to create a perfectly stamped image every time.
* Cling to clear blocks without slipping.
WHAT ARE CLING STAMPS? Cling stamps from Stampin' Up!
* Are premium red-rubber stamps with deeply etched images for excellent detail.
* Are precut so you don't have to trim them.
* Cling to clear blocks or a Stamparatus without slipping.
MY FAVORITE FEATURE: For those who love a more religious card for the holidays but still a modern feel, this is your match. I'm imagining the images embossed or stamped in Night of Navy on white!
MY FAVORITE FEATURE: Classy stamped layers for fall and oh la la . . . that font! A sentiment for so many occasions!
---
MY FAVORITE FEATURE: An absolute classic without any obligation to use solely for Halloween!
MY FAVORITE FEATURE: So much value in this big pack of sophisticated and fun prints for year round use.
MY FAVORITE FEATURE: All the technique is done for you. Head straight to gorgeous! You can see the card that I created and shared with the paper here.
---
MY FAVORITE FEATURE: Oh, such a sweet way to share a small gift…and it's perfectly sized to wrap a gift card too!
---
MY FAVORITE FEATURE: Pearls in these colors will bring that perfect pop of personality to festive projects.
---
FREE VIRTUAL, CRAFT-ALONG EVENT
Join Stampin' Up! on October 1 for a free, virtual World Card Making Day event. Gather your friends and craft along as we do what we all love—make cards! In just under three hours, we'll make three unique cards together. Everyone is invited and welcome, and registration is not required.
Don't miss out on this opportunity to connect with others who love crafting as much as you do and to experience all that Stampin' Up! has to offer. Mark your calendars now!
---
REQUEST YOUR FREE STAMPIN' UP! CATALOGS FROM ME!
Don't have copies of the current Stampin' Up! catalogs?  Plan on placing your next order through me?  
---
MY SEPTEMBER REWARDS HOST CODE! JZTAVUG6
USE THIS CODE TO EARN TULIP REWARDS!
You can see all the details on my EXCLUSIVE Tulip Rewards Program here. What are Tulip Rewards? Tulip Rewards are my way of personally saying thank you to my frequent shoppers. You earn a tulip for every $50 increment you spend on Stampin' Up! products through me and can redeem for up to a $50 shopping spree when you reach 10 tulips.  I cover shipping, handling, and tax on your spree, too! 

I love hearing from you!  Please leave me your questions or comments about the project for today.
If you enjoyed this post, please be sure to . . .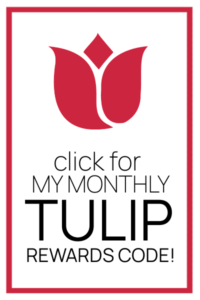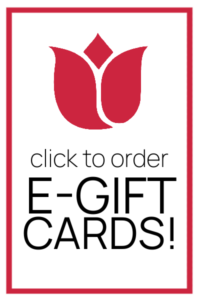 My project supply list. Click products to shop on-line!