It's time to reveal My Favorite Things from the Stampin' Up! 2020 Mini Holiday Catalog! The Holiday Catalog runs from August 4 -January 4, 2020. This list includes what I believe will be popular and versatile additions (excellent "paper crafting mileage") to your holiday paper crafting essentials. I'm confident these products will be a delight to use and spark your creative holiday spirit.
AVAILABLE NOW! Shopping links for all my favorite things are located at the end of this post.
I LOVE HEARING FROM YOU! What are your favorite new products in this fabulous catalog? Please leave me a comment HERE.
NEED A COPY OF THE CATALOG? Click here for details on how you can get one!
NEED A WISH LIST? Download my FREE wish list to jot down all your favorites as you stroll through the catalog here.
GILDED AUTUMN SUITE COLLECTION
Start with nature-inspired imagery, then add gold and copper foiling to give you autumn and an infusion of elegance. The Gilded Autumn Suite features elegant designs in earthy colors with bright accents and a variety of textures and finishes. Share your gratitude with the included sentiments or pair your favorite elements with other Stampin' Up! products for all-occasion projects.
The Gilded Autumn Suite Collection includes:
Beautiful Autumn Stamp Set (10% off)
Autumn Punch Pack (10% off)
Basket Weave & Metallic Ribbon Combo Pack
Gilded Autumn Specialty Designer Series Paper
Acorn Trinkets
Brushed Metalliic 12″ x 12″ Cardstock
COORDINATING STAMPIN' UP! PRODUCT COLORS: Cajun Craze, copper foil, Crumb Cake, Early Espresso, gold foil, Mint Macaron, Very Vanilla
CLICK HERE TO SEE THE ORIGINAL POST FOR THE CARD ABOVE!
---
PLAID TIDINGS SUITE COLLECTION
The classic images and patterns of the Plaid Tidings Suite Collection are ready for any holiday project whether it is Christmas, Halloween, or any paper craft you create during the year.
The Plaid Tidings Suite Collection includes:
Celebration Tidings Photopolymer Stamp Set (10% off)
Celebration Labels Dies (10% off)
3/8″ Embroidered Ribbon
Plaid Tidings 6″ x 6″ (15.2 x 15.2 cm) Designer Series Paper
COORDINATING STAMPIN' UP! PRODUCT COLORS: Blackberry Bliss, Bumblebee, Cherry Cobbler, Melon Mambo, Pretty Peacock, Pumpkin Pie, Shaded Spruce
---
WHY BUY BUNDLES? The magic of Stampin' Up! bundles are that they pair stamp images with dies or punches for plenty of crisp coordination! The icing on the cake is that you'll save 10% when you purchase Stampin' Up! bundles. Discover more Stampin' Up! 10% off ANNUAL & HOLIDAY Catalog bundles here.
HOT TIP: The best place to view bundles are pg. 72-76! 6 PUNCH BUNDLES and 24 DIE BUNDLES, a total of 30 BUNDLES ranging in price from $31.50 – $63.00!
PEACE & JOY BUNDLE
The Peace & Joy Bundle includes the Peace & Joy Stamp Set and the Joy Dies.

PEACE & JOY PHOTOPOLYMER STAMP SET
Send your warmest Christmas wishes with handmade cards you make using the Peace & Joy Stamp Set. This set has the words to say what you're feeling.
JOY DIES
Create die-cut words using Joy Dies. These dies include the words "Joy," "Peace," and "Bright." They're perfect for Christmastime but you'll find uses for them all year long.


---
ORNAMENTAL ENVELOPES BUNDLE
The Ornamental Envelopes Bundle includes the Ornamental Envelopes Stamp Set and the Envelopes Dies.
CLICK HERE TO SEE THE ORIGINAL POST FOR THE CARD ABOVE!
ORNAMENTAL ENVELOPES STAMP SET
Adorn your Christmas cards with ornaments and images to stamp on envelope flaps.
ENVELOPES DIES
Create die-cut envelopes and accents to coordinate with your handmade cards. Make as many envelopes as you need in the colors you want.
---
LITTLE TREATS BUNDLE
The Little Treats Bundle includes the Little Treats Stamp Set and the Little Treat Boxes Dies.
Enjoy this collection of greetings and images on the Little Treats Stamp Set by Stampin' Up! designed to embellish fun treats, tags, and more. The combination of seasonal and multi-occasion ensures you have everything you need.
LITTLE TREAT BOXES DIES
Create custom die-cut treat boxes and embellish with tag and element pieces with the Little Treat Boxes Dies by Stampin' Up! These sweet boxes make crafting a cinch – simple cut and fold. No adhesive required! Pair with your favorite stamp sets to decorate and customize your projects for Christmas, birthdays, favors, and more! Treat Package Size: 3″ x 1-7/8″ x 13/16″
---
Wrapped in Christmas Cling Stamp Set
Use the stamped sentiments included in the Wrapped in Christmas Stamp Set to make and send cards filled with warm winter wishes and Christmas cheer. 10 Cling Stamps
---
Christmas Means More Stamp Set
Create unique Christmas cards, tags and more with the Christmas Means More Stamp Set. The set includes Christmas movie quotes that will make hearts smile and rejoice.
---
Tree Angle Stamp Set
Big or small, narrow or wide—you can create trees in a variety of patterns with the Tree Angle Stamp Set by Stampin' Up! Stamp a single tree or a cluster for a forest of fun! 15 Photopolymer Stamps
This is a Two-Step Stampin' set; it allows you to layer two or more images to create one final image with extra texture and dimension in the colors you want.
COORDINATION ALERT! This stamp set coordinates with the Stitched Triangle Dies | Item 152710 from the 2020-2021 Annual Catalog!
---
SNOWFLAKE SPLENDOR DESIGNER SERIES PAPER: Hand-painted snowflakes and wintry blues combine on the Snowflake Splendor Designer Series Paper for an instant watercolor feel. 12 Sheets, 2 Each of 6 Double-Sided Designs
COORDINATING STAMPIN' UP! PRODUCT COLORS: Balmy Blue, Coastal Cabana, Highland Heather, Misty Moonlight, Night of Navy, Pacific Point, Pool Party, Whisper White
---
MAGIC IN THIS NIGHT DESIGNER SERIES PAPER: Dress up your Halloween projects with elegant watercolored designs and florals from the Magic in this Night Designer Series Paper. The pack includes Halloween-themed images such as spiders, spider webs, bats, and florals. 12 Sheets, 2 Each of 6 Double-Sided Designs
COORDINATING STAMPIN' UP! PRODUCT COLORS: Basic Black, Blackberry Bliss, Cajun Craze, Pretty Peacock, Whisper White
---
CARD DISPLAY: Show off the cards you make and receive on this black wire display stand. 2 foldable panels let you adjust the footprint of the display. Includes 2 panels, 3 hinges, 4 stabilizing feet, and 12 gold library clips.

Panel size: 12″ x 18″ each
---
SNOWFLAKE SPLENDOR 1/4″ RIBBON: Capture the lightness of falling snowflakes with the Snowflake Splendor 1/4″ Ribbon. 10 yards
BLUE ADHESIVE-BACKED GEMS: Glittery faceted gems with an iridescent sheen. Adhesive-backed. 120 pieces: 30 each of 2 colors in 2 sizes, 4 mm, 6 mm.
COORDINATING STAMPIN' UP! PRODUCT COLORS: Balmy Blue, Night of Navy
---
METALLIC MESH RIBBON: Dress up your cards, tags, treat packages, and more with our 1-1/2″ Metallic Mesh Ribbon. It's a delicate, lightweight, and elegant craft ribbon. You can also add color using Classic Stampin' Ink and Sponge Daubers. 10 yards.
---
IRIDESCENT PEARLS: Add a little sparkle to your handmade cards and other papercrafts with these Iridescent Pearls 140 self-adhesive iridescent black pearls 100 pieces: 4 mm 40 pieces: 5 mm,
Black.
---
I love hearing from you!  Please leave me your questions or comments about the project for today.
If you enjoyed this post, please be sure to . . .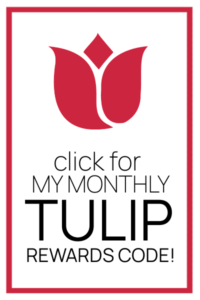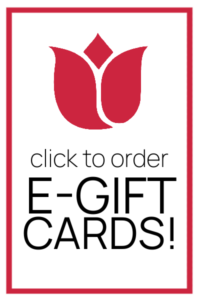 My project supply list. Click products to shop on-line!