IT'S A BIG DEAL!  PICK A FREE BUNDLE WHEN YOU PURCHASE THE $99 STARTER KIT & JOIN STAMPIN' UP!  Not only will you get your choice of up to $125 in Stampin' Up! products for $99 & FREE SHIPPING (a 10% savings) on the kit—you can ADD any stamp/tool bundle from the new 2020–2021 Annual Catalog for FREE! 
AMAZING SELECTION!  There are so many amazing bundles to choose from for your FREE BUNDLE!  8 PUNCH BUNDLES (pg. 168-169)  and 26 DIE BUNDLES (pg. 173 – 179), a total of 34 BUNDLES ranging in price from $31.50 – $60.25!  You can see all available bundles in my online store here. 
MORE STARTER KIT DETAILS! 
HAPPY SHOPPING!  Enjoy 20 – 25% off your favorite Stampin' Up! inks, paper, stamps, tools and more while you remain active.
ORDER NEW PRODUCTS FIRST!  View catalogs and pre-order new products a month (or more) before their release (and at a discount) – one of my favorite benefits. JULY 1 – AUGUST 3, 2020! Pre-order items from the August–December 2020 Mini Catalog!
DO IT JUST FOR YOU!  There's no obligation to host workshops or parties, sell products to others or personally purchase anything beyond the kit!
JOIN THRU ME!  Those who purchase the kit and join through me instantly become a member of my coveted Stampin' Pretty Pals Community.   We live in almost every state in the U.S. and stay closely connected virtually as well as rally for Stampin' Up! live events.  I offer a positive, pressure-free, rewarding and resourceful private community for passionate paper crafters!
I WELCOME HOBBY STAMPERS!  When you purchase the $99 Starter Kit thru me,  you'll receive access to my private and exclusive virtual Facebook groups and weekly newsletter (Pals Weekly Bulletin).  They include daily stamping discussion, prizes, polls, resources, recognition, friendship, fun!
EARN EXTRA MOOLA and/or free products!  Stampin' Up! offers a fun and creative opportunity to share your passion for stamping and earn extra income and product.  The choice is yours!
HOW TO CONTINUE benefits & discounts.  From the time you join through the end of the first full Stampin' Up! quarter you can take advantage of demonstrator discounts and benefits.  Stampin' Up! quarters are Jan. – March, April – June, July – Sept., Oct. – Dec.  You will have the balance of the quarter in which you join PLUS the first full quarter to reach your first $300 in sales (includes personal purchases) and renew for another quarter.  Hint:  Join at the beginning of a quarter for the longest window to enjoy benefits and reach your first $300 in sales.
JOIN RISK-FREE!  If you reach $300 in sales by the end of the first full Stampin' Up! quarter, fabulous!  You automatically renew your demonstrator discounts and benefits for another quarter.  To continue, you will need to reach $300+ in sales (includes personal purchases) to renew from quarter to quarter.  If you don't reach $300 in sales, you can "drop" with no penalty.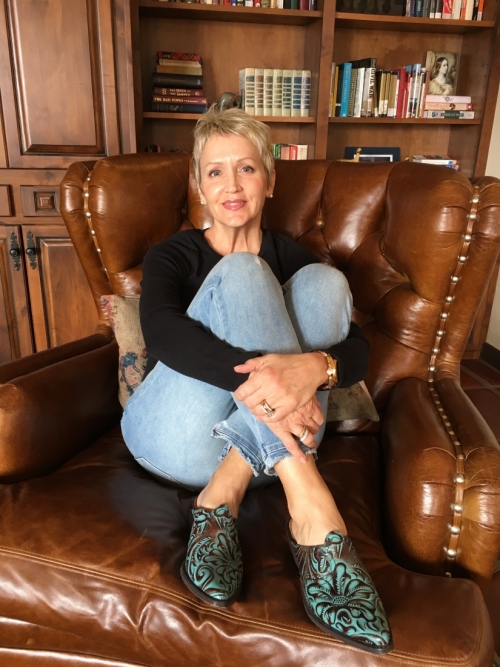 TOP 10 STAMPIN' UP! DEMONSTRATOR GLOBALLY!  Does it matter whom you join through?  Yes it does!  Here's my resume detailing my Stampin' Up! journey, success, my passion for paper crafting as well as the love for my Stampin' Pretty Pals Community!
HAVE A QUESTION ABOUT  THE STARTER KIT & JOINING MY PALS?  Email me here for a prompt response.
NEED A COPY OF THE CATALOG?  Click here for details on how you can get one! 
I love hearing from you!  Please leave me your questions or comments below.

If you enjoyed this post, please be sure to . . .