It's time to reveal My Favorite Things from the NEW Stampin' Up! 2023-2024 Annual Catalog!
This list includes what I believe will be popular and versatile additions (great new "toys") to your paper crafting essentials. I'm confident these products will be fun to use and bring out your creative mojo.
THESE PRODUCTS ARE AVAILABLE NOW! Shopping links for all my favorite things are located at the end of this post.
I LOVE HEARING FROM YOU! What are your favorite new products in this fabulous catalog? Please leave me a comment HERE.
SUITE 1. FRESH AS A DAISY
WHAT I LOVE: Who doesn't love daisies! These chic florals are perfect for spring, summer and fall. The Fresh as a Daisy designer series paper offers one of the prettiest collections I have ever seen from Stampin' Up!
SUITE 2. EARTHEN ELEGANCE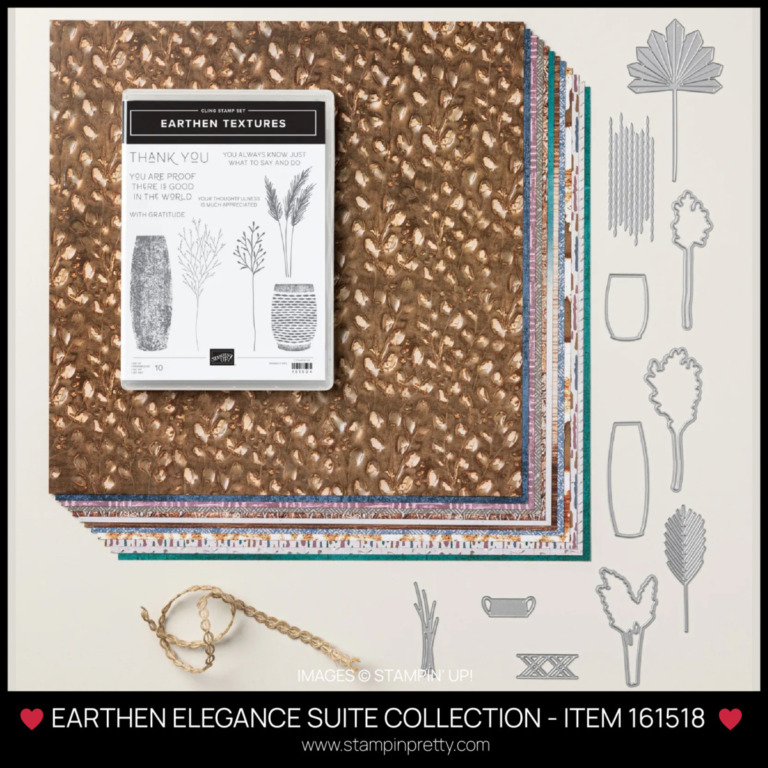 WHAT I LOVE: The Stampin' Up! Earthen Elegance suite is the essence of organic, muted and cool. Don't miss the charming sentiment font and Natural Wavy Trim. I adore how the catalog samples show the trim wrapped around the vase.
BUNDLE 1. WONDERFUL THOUGHTS
WHAT I LOVE: This versatile and classy sentiment set goes the distance for every occasion. It leaps to a new level with dies that perfectly crop your message. Don't miss the sweet die cut flowers and additional die shapes!
BUNDLE 2. TIMELESS ARRANGEMENTS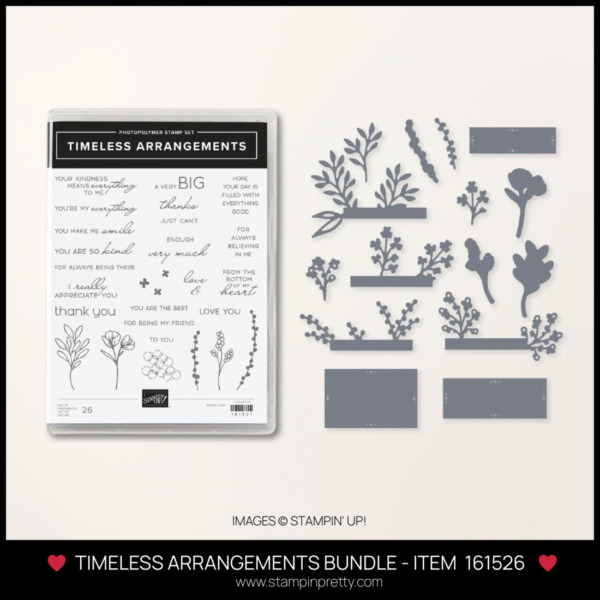 WHAT I LOVE: I adore the "engineering" of this stamp set and dies. It's designed so you can layer multiple die cut stems and crop sentiments for a rich and sophisticated style.
BUNDLE 3. INKED & TILED
WHAT I LOVE! These textured floral images immediately caught my attention in the new catalog. They remind me of pressed flowers. The punches coordinate beautifully with the stamp set but will be a "go to" for so many other projects.
BUNDLE 4. DARLING DETAILS
WHAT I LOVE! The modern and retro feel of the Darling Details bundle instantly speaks to me. And who can resist those sweet little frames?
STAMP SET 1. LAYERING LEAVES
WHAT I LOVE! Layering Leaves is, simply put, a perfect stamp set. It offers lovely florals you can layer with stamped color and gorgeous sentiments for every occasion. And it gets even better when you learn that the Bough Punch (sold separately) crops those stems with precision!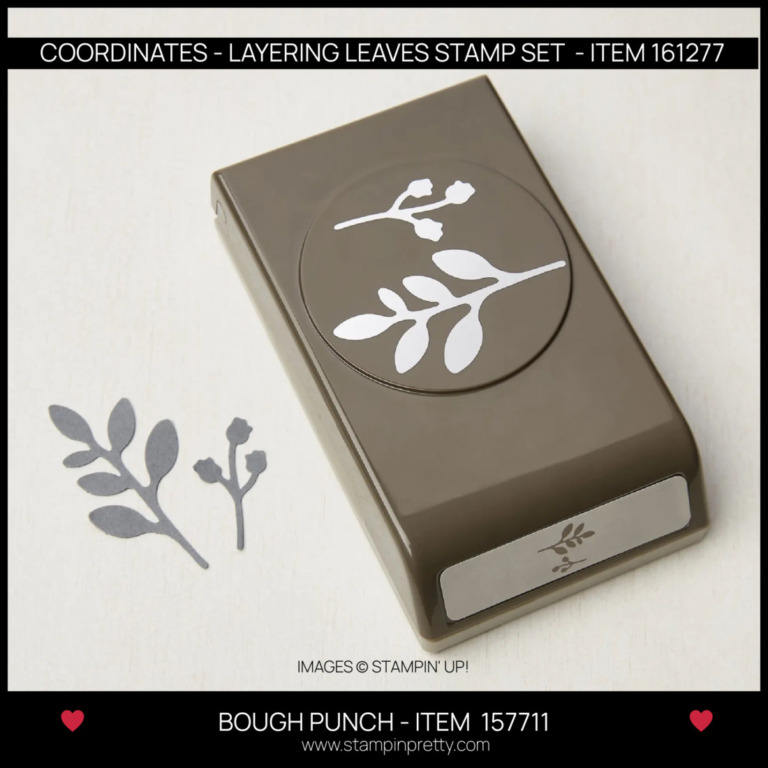 MUST HAVE DIES 1. NESTED ESSENTIALS
WHAT I LOVE: Don't even hesitate! These nested dies are the building blocks for dramatic sentiments, patterns and details.
MUST HAVE DIES 2. GORGEOUS GARDEN
WHAT I LOVE: Gorgeous Garden dies are a triumph for those who love a WOW! factor. The texture and details are stunning. Add a sentiment and a touch of ribbon and you'll create a card the recipient will cherish.
DESIGNER SERIES PAPER. 2023-2025 IN COLOR 6 X 6
WHAT I LOVE: Paper crafting made easy! These clean and simple patterns coordinate impeccably with the new 2023-2025 In Colors.
EMBELLISHMENTS 1. 2023-2025 IN COLOR DOTS
WHAT I LOVE: These adhesive dots in the new 2023-2025 In Colors (in 3 sizes) will be the "perfect touch" for a well-crafted card.
EMBELLISHMENTS 2. 2023-2025 IN COLOR JUTE TRIM
WHAT I LOVE: You complete me! This fabulous jute in the 2023-2025 In Colors adds a charming and playful finish to your paper crafting projects.
SHOP MY FAVORITE THINGS!
WHAT ARE TULIP REWARDS? Tulip Rewards are my way of personally saying thank you to my frequent shoppers. You earn a tulip for every $50 increment you spend on Stampin' Up! products through me and can redeem for up to a $50 shopping spree when you reach 10 tulips. I cover shipping, handling and tax on your spree, too!
$50 – $149.99 ORDER (total before shipping and tax):  MUST ADD HOST CODE: VQXK4RNB
$150+ ORDER (total before shipping and tax): PLEASE DO NOT ADD THE HOST CODE. Your tulips automatically qualify without the code and you earn Stampin' Rewards!