SALE EXTENDED THRU NOVEMBER 25, 11:59 PM MT due to some technical challenges customers encountered early this morning!   Thank you, Stampin' Up!  Now there's even more time to shop for OVER 600 items from the Stampin' Up! Annual Catalog that are 10% OFF! 
STACK THE SAVINGS! BY SELECTING THESE ALREADY DISCOUNTED PRODUCTS!  EXCLUSIONS APPLY!  View the list for details! 
SUITE COLLECTIONS
All Stampin' Up! Suite Collections include bundle(s) that are ALREADY PRICED at 10% OFF.  TODAY you can save 10% on the ENTIRE SUITE!  It's a great way to STACK the savings! 
BUNDLES
Bundles are ALREADY 10% OFF and available in many varieties such as Stamp & Die Bundles, Stamp & Punch Bundles, Classic Ink Bundles, and a Clear Block Bundle! So shop bundles and save an ADDITIONAL 10% on the bundle pricing!
$99 STARTER KIT! 
Add the 10% off Sale Items to a STARTER KIT! 
FOR $99 (plus tax), YOU GET Up to $125 in products of your choice ($26 FREE) & the kit ships for FREE (another 10% savings).
HAPPY SHOPPING!  Enjoy 20 – 25% off your favorite Stampin' Up! inks, paper, stamps, tools, and more while you remain active.
ORDER NEW PRODUCTS FIRST!  View catalogs and pre-order new products a month (or more) before their release (and at a discount) – one of my favorite benefits. Pre-Order for the upcoming January – June Mini Catalog is December 1, 2020!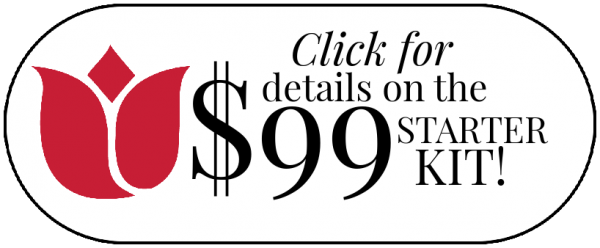 I love hearing from you!  Please leave me your questions or comments below.

If you enjoyed this post, please be sure to . . .