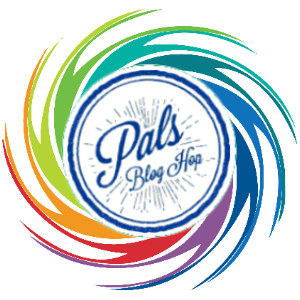 Hello, welcome to the Pals Blog Hop! This month our theme is "Goodbye to January-June Mini and 2019-2020 Annual Catalogs and Hello to 2020-2021 Annual Catalog" where the Design Team is showcasing their favorites from the retiring catalogs or products in the new catalog! You'll find the full line-up below to help you "hop" along from Pal to Pal.
My "THANKS A bunch" card offers a SNEAK PEEK of the Celebrate Sunflowers Bundle from the upcoming Stampin' Up! 2020-2021 Annual Catalog. The Celebrate Sunflowers Bundle is part of the Flowers for Every Season Suite. 2020-2021 Annual Catalog items will be available for purchase starting June 3, 2020!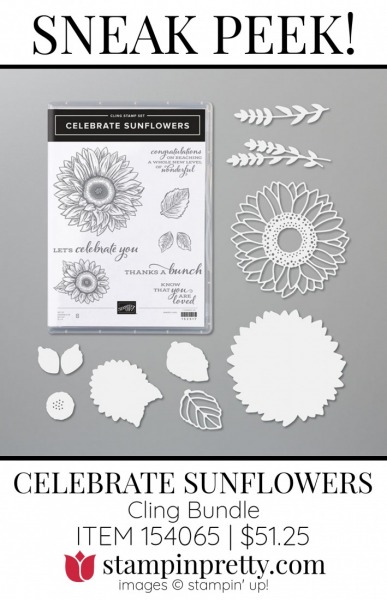 STAMPIN' PRETTY STEP-BY-STEP TUTORIAL:
Begin with a 4 1/4 x 5 1/2 card base of Whisper White Thick card stock.
Use a Stampin' Up! Paper Trimmer to cut the following strips of card stock to create the color block:
Early Espresso – Qty 3: 1/4″ x 2″, Qty 3: 1/2″ x 2″
Whisper White – Qty 2: 1/4″ x 2″, Qty 2: 1/2″ x 2″
NEW IN COLOR! Bumble Bee (Available June 3, 2020) – Qty 3: 1/4″ x 2″, Qty 2: 1/2″ x 2″
Adhere stripes to a 2 x 5 1/2 piece of Whisper White card stock with Tear & Tape Adhesive.
Adhere to the card with Snail Adhesive.
Use a die-cutting and embossing machine and the Sunflower Dies (Available June 3, 2020) to crop a piece of Bumblebee card stock (sunflower base) and a piece of Early Espresso card stock (sunflower outline detail & center).
Use a wedge of a Stampin' Sponge to apply Multipurpose Liquid Glue to the backside of the Early Espresso sunflower outline.
Adhere together and then to the card with Stampin' Dimensionals as shown.
Use a Stamparatus to stamp the "THANKS A bunch" sentiment in Early Espresso Ink onto a 1/2 x 3 piece of Whisper White card stock.
Adhere with a Stampin' Dimensional (left) and Snail Adhesive (right).
POP OF PERSONALITY! Add three Bumble Bee 2020-2022 In Color Enamel Dots (NEW) as shown.
FOR THE PERFECT POLISH! Use Multipurpose Liquid Glue to adhere a 2 1/4 x 5 3/4 piece of Bumble Bee 2020-2022 In Color 6 x 6 Designer Series Paper to the outside flap of a Medium Whisper White Envelope. Trim to size with Paper Snips. You can see my video demonstration with tips on adding designer paper to an envelope flap here.
More inspiration awaits! Use the Blog Hop Line-up below to visit the rest of this month's Design Team. My fellow Pals are excited to show you what they've created! Mark your calendars for June 10th, with our theme "New 2020-2022 In Colors." We can't wait to show you the newest In Colors in the Stampin' Up! color family. Don't miss the fun! Until then, please stay safe and have fun in your craft room.
May 2020 Pals Blog Hop Line-Up