And it all begins here: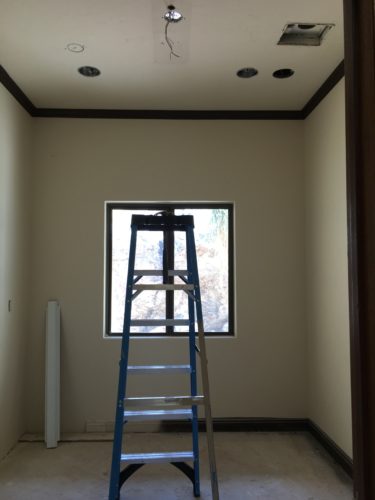 As nutty as it sounds, my husband and I purchased a home in August and are in the process of remodeling–pretty much every inch, top to bottom. It's an enormous undertaking, always dusty and stressful but exhilarating and promising. We wanted to be closer to dear friends, offer more room to guests as well as have a new creative, adventure!
So are you thinking "what about your Stampin' Pretty Studio?" That was one of the hardest things to leave. Learn more about my studios and craft organization of past homes here. I'm currently in a rental "casita" (our last home fortunately sold quickly) with minimal space for papercrafting. I miss my organized space terribly (often resorting to crafting on the floor – brutal on the knees). My challenge in the next home is that in order to keep bedrooms free for guests, my craft space had to become "roommates" with the laundry. I have much less space to work with and need to make the new space more efficient than ever. I have been designing like a mad woman (both the studio and entire house) and will keep you posted on the progress.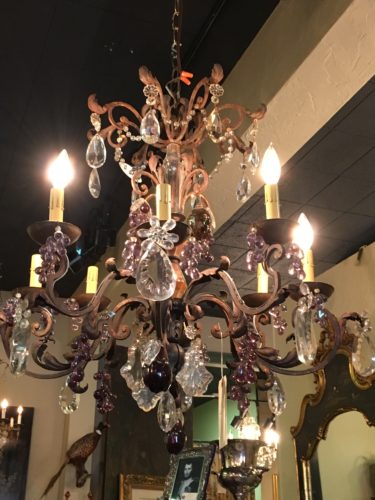 SNEAK PEEK! I found this antique chandelier for my new studio that will be a focal point and bring intimacy to the new (and smaller) space. The age, charm, color and crazy glass fruit spoke to me. I knew it was the perfect shot of personality to make my new studio "home" as well as tie into the "Santa Barbara" style of the rest of the house.
ARE YOU READY TO SHARE THIS JOURNEY WITH ME? Please leave me a comment [here.]
I love hearing from you!  Please leave me your questions or comments below.


If you enjoyed this post, please be sure to . . .