Debra Simonis – blog details
It's Sunday and I have 19 fabulous Stampin' Up! card ideas for you!  They were created by the talented members of my Stampin' Pretty Pals Virtual Community!  Each Sunday, I share their card ideas (and beyond) as my Pals Paper Crafting Picks of the Week.
SAVE FOR LATER!  Be sure to hover and pin your favorites to Pinterest and please don't hesitate to leave your questions or comments HERE.  If you are viewing this post by email, you'll need to click the title of the post to access my blog.  You can hover and pin photos from my blog.  We love your feedback!  A blog or pinterest link (if available) is listed for more details on the projects.
Patti MacLeith – blog details
Windy Ellard – blog details
Sara Hicks – more details
Kim Jolley – blog details
Tricia Chuba – blog details
Debbie Mageed – blog details
Karen Hallam – blog details
Pamela Sadler – blog details
Lynn Hoyt – blog details
Frenchie Hum
Beth McCullough – blog details
Ginger Pelfrey – blog details
Sue Becker – blog details
Wendy Klein – blog details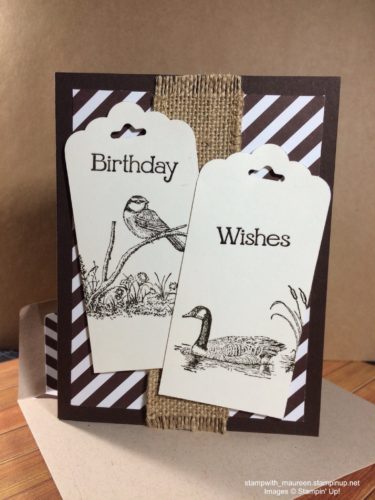 Maureen Reardon – blog details
Marlene Heringer – blog details
STAMPIN' UP! RETIRING PRODUCTS &  SALE (UP TO 50% OFF).  Get them before they are gone, gone, GONE!  Still plenty available!  Here are four ways to view what is retiring:
Lost without Lost Lagoon?  Can't say "goodbye" to Hello Honey?  The coordinating 2014-2016 In Color products (ink, card stock, designer series paper, ribbon, markers) are are selling quickly.  Scoop them up NOW!
2014-2016 Retiring In Colors
SUBSCRIBE to my FREE monthly newsletter & exclusive offers.
I love hearing from you!  Please leave me your questions or comments below.


If you enjoyed this post, please be sure to . . .