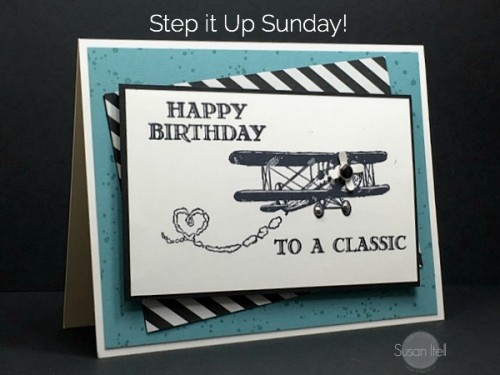 Susan Itell – details
WOW! I said it already! I have 29 card creations to share with you created by the talented members of my Stampin' Pretty Pals Virtual Community! Each Sunday, I share their work as my Pals Paper Crafting Picks of the Week. You can leave your questions or comments HERE. A blog link (if available) is listed for more details on the projects.
DON'T FORGET! Please be sure to hover over the photos and pin your favorite card ideas to Pinterest.
Tracy Baird – no blog
Tricia Chuba – details
Windy Ellard – details
Jessica Wilson – details
Brian King – details
Roselee Orlanzino – details
Patti MacLeith – details
Betsy Johnson – no blog
Debbie Crowley – details
Beth Geraghty – no blog
Jennifer Michalski – details
Katy McGloin – details
Peggy Noe – details
Shannon Jaramillo – details
Deb Cozzone – details
Jackie Diediker – details
Maureen Reardon – details
Doreen Buckmore – details
Lynn Hoyt – details
Beth McCullough – details
Rosanne Mulhern – details
Frances Hum – no blog
Joyce Kramer – no blog
Ginger Pelfrey – details
Kim Jolley – details
Debbie Mageed – details
Su Mohr – details
Wendy Klein – details
CRAVE MORE IDEAS AND INSPIRATION? Stop by my gallery for 100's of paper crafting samples with links to the full product details and tips.

WANT TO BE A MEMBER OF THIS AMAZING CREATIVE COMMUNITY? The timing couldn't be better! Purchase the Stampin' Up! $99 Kit through me (the Ultimate Stampin' Up! Bundle) and instantly become a member of my Stampin' Pretty Pals Virtual Community (exclusive paper crafting resources, private chat areas, friendships, prizes) as well as get up to $56 in FREE product as part of the kit promotion during Sale-A-Bration (ends March 31).
I welcome hobby stampers! Learn more, get more, play more and join the fun . . .
I simply adore being part of the Pals and stretching my own creativity.
-Pal Michelle G.-
I love hearing from you!  Please leave me your questions or comments below.


If you enjoyed this post, please be sure to . . .