Simple and so fresh for spring.  Lisa Ann Bernard – details
Love trying new things with your paper, stamps and ink?  These twenty card and paper crafting picks will inspire you!  I love showing off what members of my talented Stampin' Pretty Pals Community have dreamed up using their paper, stamps and ink!  Each Sunday, I share their work as my Pals Paper Crafting Picks of the Week.
DON'T FORGET!  Please be sure to hover over the photos and pin your favorite card ideas to Pinterest.
The pinks and reds are sumptuous!  Peggy Noe – details
Beautiful use of the Woodland Embossing Folder.  Michelle Quinno – details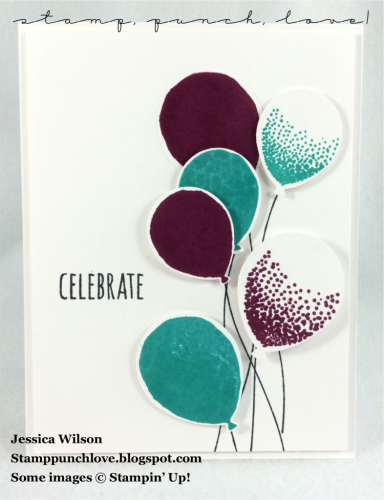 Crisp and clean.  Jessica Wilson – details
Lovely way to show off Flowering Fields stamp set.  Shannon Jaramillo – details
Every detail is perfection!  Debbie Mageed – details
Gorgeous and artistic mixing of color!  Lynn Kolcun – details
A masterpiece in silver and blue!  Katy McGloin – details
Stunning right down to Ann's signature pearls.  Ann Schach – details
Love this colorful collection.  Rosanne Mulhern – details
The essence of sophistication.  Marlene Heringer – details
Luscious layering.  Kat Chancellor – details
The teapot is tea-riffic!  Jennifer Michalski – details
Love the glossy (Crystal Effects) leaves.  Ginger Pelfrey – details
Rich with golden details.  Wendy Klein – details
Picture Perfect (stamp set) hummingbird.  Windy Ellard – details
Festive and fun for birthdays.  Linda Callahan – details
Pure and simple.  Martha Boyd – no blog
Spectactular with lots of splash!  Beth McCullough – details
Yummy background for the embossed sentiment.  Roselee Orlanzino – details
NEED MORE IDEAS AND INSPIRATION?  Stop by my gallery for 100's of paper crafting samples with links to the full product details and tips.
I love hearing from you!  Please leave me your questions or comments below.


If you enjoyed this post, please be sure to . . .