Beautiful wash of color on the sentiment!  Lynn Hoyt – details
These fourteen card and paper crafting picks are going to knock your socks off!  I love showing off what members of my talented Stampin' Pretty Pals Community have dreamed up using their paper, stamps and ink!  Each Sunday, I share their work as my Pals Paper Crafting Picks of the Week.  Be inspired and let your creative juices flow!
The links below each paper crafting project will take you to the designer's blog (IF they have one) for more details, tips and a spot where you can add a comment or ask a question.  If there's no blog listed, feel free to leave a comment or question on this post.
DON'T FORGET!  Be sure to hover over the photos and pin your favorite card ideas to Pinterest. Easy peasy!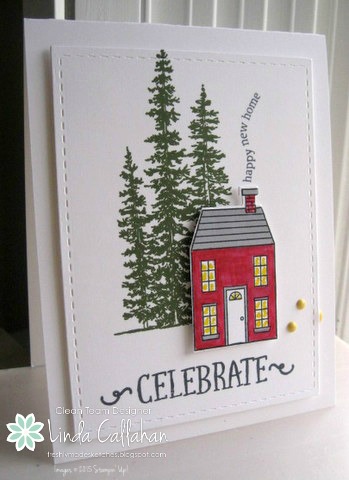 Catch the clever chimney "smoke!"  Linda Callahan – details
Crisp and simple for the holidays.  Shannon Jaramillo – details
An artful, eclectic mix.  Kim Jolley – details
I'm diggin' the multi-color "high five."  Brian King – details
Fabulous for fall.  Michelle Gleeson – details
Catch how Debbie Mageed layered the word "snow!" – details
The vellum sentiment is the perfect balance.  Rosanne Mulhern – details
Color blocking for a WOW! message.  Rachel Collman – no blog
Delicious treat box and tag.  Beth McCullough – details
A little punch art magic for baby!  Windy Ellard – details
Sumptuous texture for this pretty pillow box by Peggy Noe – details
Graceful elegance for autumn.  Wendy Klein – details
NEED MORE INSPIRATION?  Stop by My Stampin' Pretty Gallery for 100's of ideas, tips and details.
I love hearing from you!  Please leave me your questions or comments below.


If you enjoyed this post, please be sure to . . .