LET'S HOP!  This month's Stampin' Pretty Pals hop theme is Thanksgiving or thank you projects. I'm stop #6 on the hop and have a mini pizza box video tutorial and oodles of photos for you below.  Here's the link to reach the next stop on Diana Caho's blog (hop #7).   
To see the complete hop line-up in a list, CLICK HERE.

GRATITUDE is an art form on it's own.  However, coupled with pretty paper projects, I believe gratitude goes to a new level of sincerity and beauty.  Today's project consists of a very simple pizza box that I made as a "thank you" for my neighbor after she delivered scrumptious homemade cookies as a surprise. The box perfectly accommodates the three mini note cards and envelopes tucked inside.

AND THE "BEET" GOES ON . . .  The Stampin' Up! Homegrown stamp set longs for watercoloring.  However, for those of you who have frequented my Stampin' Pretty blog for awhile, you know that watercoloring and Mary Fish don't necessarily mix.  I love the classic "botanical" look of these stamp images in Basic Black.  Quick and easy is the real bonus.
Speaking of quick and easy . . . check out (above) one of the big benefits of using clear mount stamps.  Both the stamp and sentiment can be aligned and stamped at once.  Bam!

Does the thought of creating 3-D paper projects make you run for cover?  This simple pizza box is a smart, versatile addition to your paper crafting repertoire.  The following video tutorial will show you how to whip up your own Mini Pizza Box for a small gift or 3 x 3 card set.
Here's the end result!
STAMPIN' PRETTY TIPS:
Card stock for pizza box should be cut to 5 1/4" x 9 1/2.  Assembled box will measure approx. 3 3/8" square x 1" high.
Score the shorter distance at 1", 4 1/4" 5 1/4" and 8 1/2"
Score the longer distance at 1" on each side (left and right)
Fold score lines to make it more "flexible."
Snip per video instructions and adhere with Sticky  Strip
For Belly Band, card stock should be cut to 1 7/8" x 10" and scored the short distance at 1", 2 1/8", 5 1/2" and 6 5/8".
FREE GREENHOUSE GALA TOTE OFFER with the Stampin' Up! Starter Kit ends October 18.  Learn more!
Were you inspired today?  Please leave me a comment at the end of this post.  I read and enjoy each one.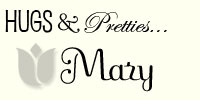 TO ORDER STAMPIN' UP! PRODUCTS ON-LINE 24/7, CLICK HERE!
Stamp Set:  Homegrown (WM 116986, CM 120486), Just Believe (WM 116948, CM 120453)
Paper:  Whisper White (100730), Basic Black Textured (Neutrals 12 x 12 Textured, 121078)
Ink:  Basic Black (101179)
Cool Tools:  1 3/4" x 7/8" Oval Punch Large (119855), Scallop Oval Punch Extra-Large (119856)
The Perfect Touch:  Stampin' Dimensionals (104430), Neutrals Brads (119736), Sticky Strip (104294)
Whisper White Mini Square Envelopes (3 1/8" Square) (107309)