Hot off the press!  Today's Mojo Monday sketch (
MOJO93
) is balanced and beautiful.  I used a little artistic license to swap the positioning of the sentiment and the brads. 
Remember, challenges are meant to inspire not dictate your artwork!
Using all the new Stampin' Up! In Colors Markers (available July 1), I colored this Eastern Blooms stem and flowers directly on the rubber and stamped on Whisper White card stock.
The real "wow" comes from the amazing detailing that occurs when I dry emboss the stem with the Floral Frenzy Classy Brass Template.
Place the template face down on the light table.  

TIP:

  I use a bit of Dotto temporary adhesive to hold it in place.
Next, line up the stems with the brass pattern. 

TIP:

  Rub wax paper over the surface you are going to texture before using the Stylus.  You get a better "glide."

TIP:

  The small tip of the wooden Stylus that Stampin' Up! offers works well for details like these small flowers.
The corner of the image panel is rounded and layered over Rich Razzleberry Textured card stock (also sporting a rounded corner).
Stampin' Dimensionals provide a convenient space for the Rich Razzleberry Polka Dot ribbon to slip through. 
A 3 1/2" x 3 1/2" square of Razzleberry Lemonade Designer Series Paper (available July 1) is dolled up with a Scallop Edge border in Rich Razzleberry Textured Card Stock.

TIP:

  The polka dots are only on one side of the ribbon.  I tie the ribbon first then gently turn the "wings" so that all the polka dots are facing up.  Very easy.
Three Circle Rhinestone brads in a coordinating soft orange add pop to Textured Bermuda Bay Card Stock.
The Whisper White card base is 4 1/4" x 5 1/2", scored on the top.
I again used Stampin' Up! Markers (Bermuda Bay and Rich Razzleberry) to create the two color image for the sentiment (stamp from Bella's Bloom).  
It's cropped with a Large Oval Punch and layered with Stampin' Dimensionals over a Melon Mambo Scalloped Oval.
This is a big dose of color but I loved the final result.  Click here to see all my Sneak Peek Samples from the new Stampin' Up! 2009-2010 Idea Book and Catalog.
WE'RE DOWN TO THE WIRE!  The Stampin' Up! Last Chance Stamps and Accessories Retire June 30!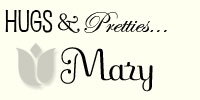 Stamp Set:  Eastern Blooms (111626), Bella's Bloom (111600)
Paper:  Razzleberry Lemonade Designer Series Paper (115675), Whisper White (100730), Stampin' Up! In Color Textured Card Stock (115538):  Rich Razzleberry, Bermuda Bay), Melon Mambo
Ink:  Stampin' Up! In Color Markers (Set of 6, 116329):  Rich Razzleberry, Bermuda Bay, Soft Suede, Crushed Curry, Dusty Durango, Melon Mambo
Cool Tools:  Large Oval Punch (107305), Scallop Oval Punch (114889), Scallop Edge Punch (112091), Corner Rounder Punch (109047), Light Table (102888), Floral Frenzy Classy Brass Template (111807), Stylus (100663)
The Perfect Touch:  Rich Razzleberry 1/2" Polka Dot Grosgrain Ribbon (115613), Circle Rhinestones (109110, Fire), Stampin' Dimensionals (104430)