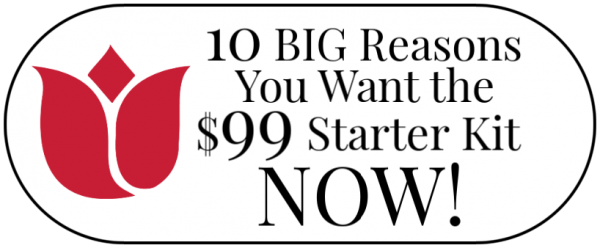 Have you ever thought about purchasing the $99 Starter Kit and joining Stampin' Up! and my Stampin' Pretty Pals Community?  Here are 10 reasons why NOW is the best time!
Choose up to $125 in products for $99, that's $26 in free products!
The starter kit ships FREE!  Another 10% Savings!  Shipping charges ($6.95 or 10%, whichever is greater) apply to future orders.

SALE-A-BRATION STARTER KIT BONUS!  Jan. 3 – March 31, 2020 ONLY! 
a FREE new Mini Paper Cutter
a FREE 6 x 6 paper sampler of the new designer series paper
your choice of a FREE stamp set (any price)
Get a 20-25% discount on future orders of all your favorite Stampin' Up! products while you remain active!
No obligations!  Enjoy all the benefits and discounts through at least July 31, 2020 with no penalty to drop!  COOL THING!  This ensures you can pre-order products from the upcoming 2020-2021 Annual Catalog!
Become a member of my  Stampin' Pretty Pals Community!  Fun, prizes, friendship, ideas, exclusive resources, private Facebook groups AND much more!
Most of my Pals join for the discount, exclusive resources and to purchase primarily for themselves.  You'll fit right in!
Stampin' Up! offers a fun and creative opportunity to share your passion for stamping and earn extra income and product.  The choice to build a business, large or small, is yours!
Those who purchase the starter kit and join have the opportunity to see and pre-order (with their discount) NEW products a month before they are available to customers.  Ordering before the customer launch means you get to play with new products first with less chance of a favorite product running out! 
COOL THING!  Add the Early Release Ornate Garden Products to your $99 Starter Kit NOW (look for "New Ornate Gardens Suite Early Release Preorder" center-left when building your kit (see below) or pre-order them with your discount once you join!  Customers won't be able to order them until April 1st, 2020! 
TOP 10 STAMPIN' UP! DEMONSTRATOR GLOBALLY!  Does it matter whom you join through? Yes, it does!  Here's my resume detailing my Stampin' Up! journey, success, my passion for paper crafting as well as the love for my Stampin' Pretty Pals Community!
HAVE A QUESTION ABOUT  THE STARTER KIT & JOINING MY PALS?  Email me here for a prompt response.
IT'S EASY!  CLICK HERE TO PURCHASE THE $99 KIT AND JOIN THE PALS NOW!
Here's what members of my Stampin' Pretty Pals Community have to say:
Choosing you as my upline and becoming a part of your wonderful Pals community was one of the best choices I made – Debbie
I simply adore being part of the Pals and stretching my own creativity.  Michelle
I made a great choice when I chose you!.  Deb
It's clear this group has developed and become a true team through your leadership.  Deanna 
I'm so glad I joined your team and can be a Pal.  It's truly a positive force in my life every day!  Mary 
I feel so blessed that I discovered you because what you do as a Demonstrator, Upline and Pals Leader is a real cut above what I see with others.  Debbie T.
I love hearing from you!  Please leave me your questions or comments below. 
I love hearing from you!  Please leave me your questions or comments below.


If you enjoyed this post, please be sure to . . .